Shop our plants in person in our Farm Nursery!
****We will not be attending the Skowhegan Farmers' Market this 2022 season.  We took our first break in over a decade in 2020 as we needed all hands on deck at the farm to adjust to COVID changes.  There is a chance we may guest vend a weekend or two. We will certainly let you know if we will be at market this season as a guest vendor.  Sign up for our newsletter and follow us on facebook for updates.
Our Nursery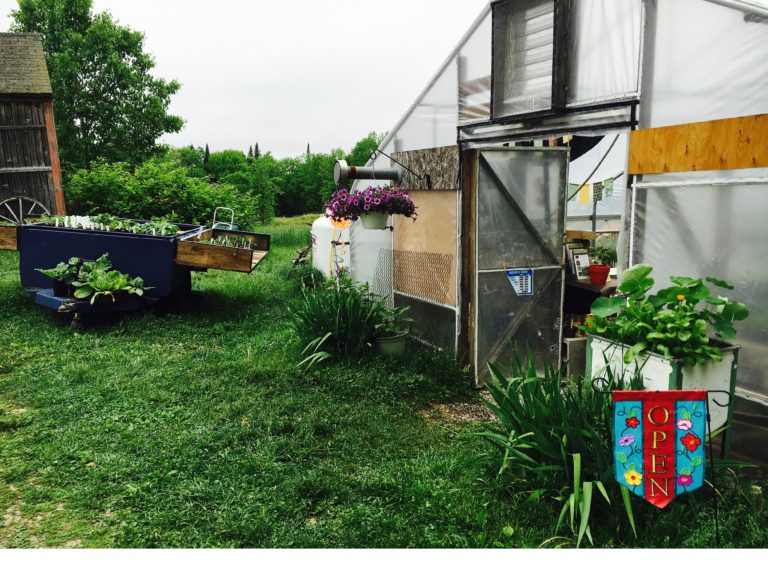 Come shop our on-farm nursery filled with flowers and myriad veggie and herb starts. Starting the week before Memorial Day until the second week of June from 10am to 5pm, Monday thru Friday, Saturdays 10-2, Closed Sundays, .  Over 300 varieties to choose from! You can browse our online store to learn more about the varieties we carry or email farmers@onedropfarm.com for more information. Our nursery is located at 300 Beckwith Rd, Cornville, Me, 04976. We are 5 miles north of the Skowhegan post office on Rt. 150.
**COVID-19 UPDATES: upon arrival, a small number of customers/groups will be permitted in the nursery at a time. Parking for pre-orders and retail customers will be designated in front of the woodpile in the circle, in front of the barn or next to the retail nursery. Please look for signage around the nursery for further guidance on how we can serve you safely. A  face covering is required to shop in the greenhouse. *We offer pre-ordering Jan-March with drive-up, outdoor pickup through our online store.  Pre-orders due by March 31.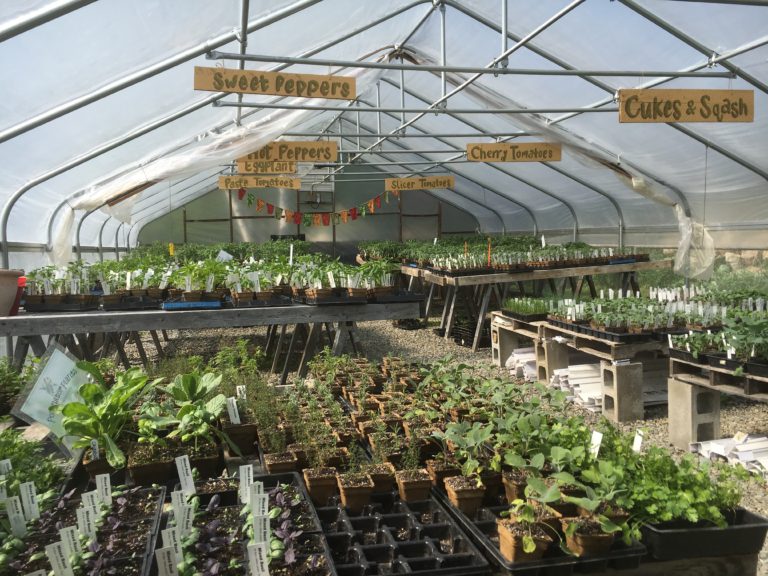 We value face-time with our customers. It is an opportunity to connect with our community, answer any questions about our growing techniques and product line or share new information about our farm or farming news. In a world of bigger and bigger agro-businesses, some consumers have lost touch with where their agricultural products come from and can't find out exactly how it was produced. Buying directly from a local producer bridges that gap and ensures customer confidence in the safety and ethics surrounding their food. We call it CONSCIENTIOUS GOODS.
Market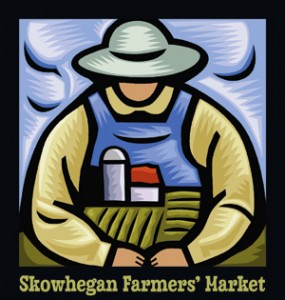 In the past you could find our plants at the Skowhegan Farmers' Market. We are taking a break in 2022. We encourage you to check out all that is there!
Saturdays from 9 AM to 1PM.  
Located at 42 Court Street in the parking lot of the Somerset Grist Mill adjacent to the municipal parking area.
For more info: www.SkowheganFarmersMarket.com
Sign up to get updates: Market Newsletter
EBT Cards and Credit Cards Accepted